Was it a mistake that Professor Abubakar Momoh did not contest election in his life time? Is it possible that, like most activists, he undervalued himself by not contesting? Or was it the typical activist's aloofness in attitude to government? He seems much more popular than he could have even thought of himself. Or, could it be that familiarity with each other made us not to think of him beyond academic, policy and civil society engagements or did we have but did not express it? Activists are the most inexpressive of the clan, especially in such matters which exist on the borderlines of the personal and the public or the sentimental. Someone once joked whether activists or, better still, radicals even knows how to kiss. They must certainly do but they are probably too concerned about the paradoxes enveloping their Nigeria that certain things take secondary importance. Perhaps, the grief in respect of Abu Momoh is that he is the most typical of this – sacrificing so much of time and energy for society and other comrades even at the risk of his health. It is the insight this particular article provides in demonstration of that which excuses publishing one more tribute to Abubakar Momoh. It is not closure but controlling for monotony – Intervention
By Comrade Abiodun Aremu*
Starting slowly and gradually warming up to the peak of his articulation in a speedy high vocal, combined with very fluent and coherent delivery, is a style, unique in public presentation, to Comrade Professor Abubakar Momoh – a friend, comrade and collaborator in struggle and intellectual engagements. Highly captivating were his presentations. Comrade Abu Momoh has a mastery of the use of words in his trait of masterly oratory presentation, which he interluded most times with: "is that OK" amidst thunderous applause from the audience. And on and on he would go until he would humbly make his final submission.
On May 17th, 2017, one could clearly see Comrade Abu Momoh as a complete embodiment of a public intellectual fascinated and deeply rooted in Socratic definition of the scholar and academics when he made his presentation on "Transforming Academics to Activists" to ASUU membership at the Branch Leadership Training in Ahmadu Bello University (ABU) Zaria.   Despite his failing health on that occasion, Comrade Abu's oratorical power and capacity for extempore presentation with facts and figures was so overwhelming to the point that after almost 2hrs of speaking, it was lost to all present that it was the same Abu who started on a note of "I am not feeling well", energetically and intelligently sustaining such a commanding height presentation.
I am not aware of any other public event where he spoke thereafter before his demise. His presentation in Zaria on May 17th, 2017 was a peak performance and one of his very best that I have witnessed. It could equally be graded as his valedictorian speech to the world – the Public Intellectual he strove to be and really was.
Thus, in the search for truth and obligation to be the voice of the oppressed against the status quo, Comrade Abu Momoh had no alternative but to overwork himself even at the risk of his life. He was very emphatic on this in the course of his presentation when he acknowledged the commitment and consistency of Comrade Aminu Aliyu from Bayero University, Kano (BUK), whose appointment had been terminated several times on the cause of ASUU, disclosing how himself and others contributed to his survival in those trying period. For Momoh, commitments and sacrifices to the organisation are the examples to imbibe by members of ASUU.
For Abu Momoh, truth seeking is justice to get a JUST SOCIETY. And when he switched from the Socratic example to draw inspiration from Amilcar Cabral as the exemplar and personification of class suicide, his presentation mirrored essentials of his own travails at the Lagos  State University (LASU) and the necessary sacrifices the leadership of ASUU made when he was the National Treasurer of the body to buttress the essence of why members of ASUU should commit class suicide and shun petty bourgeois temptations as a precondition for "transforming from academics to activists".
Each time I remember Abu Momoh's exit, what comes to me has been the imagery of the May 17th presentation. I equally see Abu Momoh in the imagery of what he said of Kolagbodi, Socrates and Cabral. I wouldn't remember when and how we met except that we have been warm to each other since the1980s through to his early years of public intellectualism in the 90s when he asserted himself in the public space. Beyond being a former ASUU LASU Branch Chairperson and later, its National Treasurer,  Abu Momoh who started his teaching career in 1988 was passionately committed to ASUU till the end.
Momoh is arguably the most widely travelled public intellectual in Nigeria and largely the most renown public speaker on national issues in the last two decades. It was only at the Amilcar Cabral Ideological School, (ACIS)'s Retreat in 2011 that I have seen Abu exert so much passion for revolutionary ideas and struggle. At the Retreat, Abu Momoh was at his erudite and versatile best. He was, for me, the most engaging comrade intellectual I have worked with.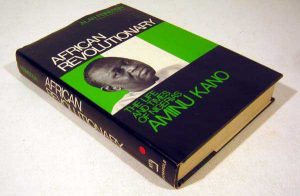 Abu's humanism is legendary. He was always willing to help others, despite his own challenges. The essential part of what Abu said on the humanism in respect of M.E. Kolagbodi on November 2nd, 2006 at his presentation as the 10th Guest Speaker of the Annual Kolagbodi Lecture is also true of him as a disciple and practical exemplar of humanism. Momoh said: "Comrade Kolagbodi was a revolutionary, generously fatherly, humane and kind-hearted. He always took me to lunch, gave me money for my transport back to the university, he inspired and encouraged me to have revolutionary knowledge and do revolutionary work. Generally, Dr. Kolagbodi urged me to internalise Marxism. He was one of the most humble and personable comrades I ever knew". Remove the name Kolagbodi and put Abu Momoh, the statement would still need no editing. That was the Abu Momoh I saw last, spoke with last and shared hopes with last on May 18th, 2017.
For me, Abu's physical exit is a challenge to the future of Nigeria and Africa, it is a challenge to producing more Abus among the current generation of students and youth. The challenge of Àbu Momoh is to have a new generation of Nigerians, Africans and global citizens who will no longer see the ivory tower as the path to meal ticket but for the pursuit and defence of truth in society.
If I were to express opinion on what our youth and students should be, who their heroines and heroes should be, I will without hesitation say they should be like Abu Momoh as a public intellectual because in trying to be like Abu, they will discover they must be in continuous search for knowledge.
And in such search for knowledge, they will discover as Abu discovered: Marx, Engels, Lenin, Fidel Castro, Cabral, Socrates, Nkrumah, Felix Mummie, Walter Rodney, Sekou Toure, Toye Olorode, Ola Oni, Omafume Onoge, Imoudu, Sa'ad Zungur, Mahmood Mamdani, Malcolm X, Marcus Garvey, George Padmore, WEB Du Bois, Samora Machel, Modibo  Keita, Frantz Fanon, Winnie Mandela, Baba Omojola, Hassan Sunmonu, Bala Usman, Eskor Toyo, Dipo Fashina, Idowu Awopetu, Festus Iyayi, Mahmud Tukur, Imhotep the father of Medicine, Che Guevara, Funmi Adewumi, Asisi Asobie, Ali Ciroma, Wahab Goodluck, Nduka Eze, Raji Abdallah, Mokwugo Okoye, Aminu Kano, Patrick Wilmot, Toure Kazah, Chima Ubani, Lanre Arogundade, Chris Abashi, Socialist Segun Osoba, Eddie & Bene Madunagu, and others too numerous to mention.    Abu not only discovered those listed and many more, he studied and derived his inspiration from them, and even, directly worked with few of them, to excel as one of the foremost and highly respected African intellectuals in the last two decades.
ADIEU MY COMRADE, ABU – A REVOLUTIONARY PAN AFRICANIST, YOUR MEMORY WILL LINGER IN OUR STRUGGLE TILL DEATH COMES FOR ME!
Aremu wrote in from ACIS, Lagos