Cultists is what everyone calls them. Where that terminology is coming from and what it might mean are unclear but that is the reality of Otukpo, the most urban town in Idomaland in Benue State of Nigeria. As things stand today, no one would appear to be immunized against their attack, including leading politicians.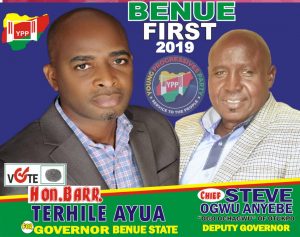 The most prominent victim so far is a former journalist and a deputy-governorship candidate in the recent elections whose car was vandalised by the cultists three days ago. He is Mr. Steve Anyebe.
Pictures of the car leaves sour taste in the mouth, another evidence of how easily one group or another so easily challenge state authority across Nigeria today!