A tree of Iroko proportions has fallen in the world of intellect, policy and Pan-Africanism. He is Professor Samir Amin who died earlier today in Paris at the age of 86. Born of Egyptian father and a French mother in 1931, he studied in both Egypt and Paris where he obtained his PhD.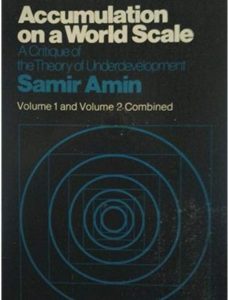 It is trite to say he authored several books, the most known or most popular of which must be Accumulation on a World Scale published in 1970. It has remained the staple of radical political economy particularly across Africa.
What some people might regard as his parting intervention is where he said that the neo-liberal phase of capitalism has entered a state of collapse but that it did not mean that capitalism itself is collapsing, only its current form that is molting and giving way to a new phase which no one knows what its nature might be in terms of bias for capitalists or for the weaker classes.
Someone called him the last Marxist in the Arab world. Whether that was true or not, Africa and progressive humanity would miss him sorely.