Nigeria's Vice-President, Prof Yemi Osinbajo arrived Jos yesterday as an envoy of peace in a state lost in violence that none of the stakeholders except one has spoken but a dangerous truth. It could be regarded as a shuttle diplomacy with significance in that, for the first time in several years, the government experimented with the strategy of opening up the inter-discursive space by allowing all voices or conflict parties to be heard on what they themselves conceive to be the problem. This is besides the symbolism of the Vice-President's undramatic conduct of the mission as well as going with Atiku Bagudu, the governor of Kebbi State as well as Bawa Bwari Abubakar, the Minister of State for Solid Minerals, joining the host governor, Simon Lalong.
All accounts and sources say the visit which was to commiserate with the people who lost their loved ones as a result of the current spate of violence as well as first hand understanding and assessment of the immediate trigger involved taking claims and submissions from the stakeholders in a Town Hall style kind of a setting. Those who made such claims, submissions, insights and suggestions on restoration of peace and order included Chief ID Gyang, the member representing Barkin Ladi and Riyom at the National Assembly, Da  Jacob Gyang Buba, the Gbong Gwom Jos and foremost traditional ruler in the state; Plateau State Chairperson of Miyetti Allah; representatives of Berom, Irigwe, Mwaghvul communities, among others. There is a strong belief that answers to the violent manifestations of the crisis in Nigeria will never come outside of the power and leadership context undergirding it but opening the inter-subjective space is one way of breaking out of the cycle of unproductive violence, not only in Plateau but across Nigeria.
The Vice-President who eventually spoke warned against succumbing to revenge and reprisals lest we all get consumed in an endless cycle of violence. "We can't afford to manage a religious crisis. No one can survive a religious crisis", he said. Sueing for restraint and working together for peace, the Vice-President also argued that it is not spirits that settles conflict but people, pointing out that since the immediate threats are known to us, it would be inexcusable to allow any attacks to take place again. He did not specify who is the 'us' in his usage: FG, Plateau community or the elite?  But he promised to immediately look into the request for the establishment of another Mobile Police Squadron unit in Gashish, to ensure NEMA provides immediate support to victims of conflict in Plateau State and to make a request for a 10 billion intervention fund for Plateau as was the case with Benue State. "This will help in the safe return and resettlement of victims of conflict to their ancestral homes", The VP who condemned the killings sought to know why security agencies could not stop the bloodletting, indicating how willing the president is to work with the people and govt of Plateau State to resolve all the long standing issues of conflict that have plagued the state. "It is the responsibility of each and every one of us, especially leaders to bring this carnage to an end", the VP noted, according to a statement signed by Joseph Lengmang, the Director General of Plateau Peace Building Agency.
It is too early to talk of a paradigm shift in government's approach based just on Prof Osinbajo's intervention, considering that Plateau or the entire current conflict epidemic remains a space of ceaseless contestation. This is more so that President Buhari, Osinbajo's boss, said the violence that erupted across three local government areas in Plateau over the weekend bore the marks of what he called desperate politicians. Unfortunately, he hardly finished before the leaders of Miyetti Allah which serves as the umbrella platform of herders contradicted him by saying No, it was their own retaliation against those he said had killed 300 of their cattle heads previously. Meanwhile, those fingered to have killed the cows have a completely different narrative of the violence: it is Islamisation, land occupation and genocide. His is a more frank but a dangerous admission because it signposts the totality of breakdown of law in Nigeria that cattle rustling could take place uncontrollably and for cattle owners to decide how to respond to that by killing those they convinced themselves to have done it.
If there is no rule of law, then those who argue that the president is implicated in the current spate of violence have a point. This is to the extent that a sitting president is automatically implicated in any failure in the organisation of deliverance of security under the presidential system of governance. In other words, complicity here has very little or nothing to do with whether the president ever sat down to formally plan violent conflicts.
A more critical or wider dimension of presidential complicity that has also been argued is how any president of Nigeria of Northern extraction is automatically the most referent factor in mediating the historically contentious inter-group relationship between the Middle Belt and the larger North. As the argument goes, this particular theme in (Northern) Nigerian politics requires an entirely different skill in leadership and power in Nigeria. And those who promote this insist that one of the reasons why Sir Ahmadu Bello is still mentioned is because he has done better than anyone else in this regard except perhaps Ibrahim Babangida. That is in terms of inclusivity in government, whatever the motif. For them, it is open to debate if President Buhari is even conscious about this dimension of leadership and power. Yet, only a sitting president has the symbolism and other power resources to neutralise the contestations and associated violent flares.
Is it possible that the opening of the inter-subjective space in Jos was President Buhari's brief to Osinbajo out of consciousness of this criticism? Only time will tell even as analysts wonder and worry if Nigeria might not be overdrawing her luck in avoiding anomie. They speak on the basis of the line up of the challenges and threats Nigeria alone is currently confronting: insurgencies, separatism, resurgence of various types of criminality, crisis of border management, a politically contested anti-corruption war, weak or very poorly organised political parties, mercenary conception of politics, a ruling class with a crisis of mission crease, a collapsed educational system, poverty of elite leadership, all of these compounded by deep seated elite fragmentation.
Each and every one of the above list can collapse the country but all have converged at the same time, the same time that the world order itself is in complete ruin, what with allies and partners in the 'Liberal World Order' scampering for safety from Trump's America First' inwardness. Europe, NATO, China, Russia, Japan, Canada, Mexico, Iran, the Korean Peninsula (from where Trump has threatened to withdraw American troops) and just about every other significant global actor are scampering, fighting for their own safety from the Trump impact. With China or no other power prepared to play the Empire nation, it can be said that there is effectively no centre now. The implication is that any African country that falls into anomie now is totally on its own. The assumption that the order would not tolerate anomie in a large African country such as Nigeria because of the imponderable consequences even to the Western world is now at risk.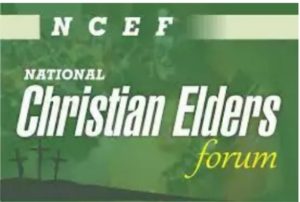 That makes the claim of Nigeria possibly overdrawing its security luck worth pondering upon, especially when linked to what is observed as the unfolding of a clash of fundamentalism, with its potentials for explosion beyond the imagination of the actors.  The first 'fundamentalism' is President Buhari's expeditionary narrative of his presidential power in terms of taking Nigeria back from those he says have falsely claimed to be its owners. In the president's language, that is those who are supposedly corrupt. That was his message in his recent visit to Bauchi. Subsequently, there is the fear of the 'damage' the president hopes to accomplish between now and May 2019 and after which he might even no longer need a Second term. Added to what has already started in terms of the conviction of a few governors so far, a trend which would soon swell, this is the 'fundamentalism' that has triggered the second 'fundamentalism' or counter-fundamentalism for those reading between the lines. For, if the president might no longer need the 2019 election or he would have been in a position to put whoever he wishes up as successor by 2019, then fighting him assumes an emergency status for those who have both justified and unjustified reasons to fight him, especially as the president is, instructively, already talking about how he would not go to jail after leaving office. That, says analysts, would not come up if re-election in 2019 is still that primary to him at age 77.
In this regard, the observable re-alignment across the country and their equally 'fundamentalist' standpoints as well as their own narratives of the first 'fundamentalism' presents Nigeria with a clash of fundamentalisms in a country without a Mandela with the moral authority to be obeyed by almost everyone and at a time the world order itself within which Nigeria operates is in turmoil. Not only is there no Mandela, observers say the media, the civil society, (big) business and the traditional institution and similar layers of actors who can moderate the tension all have a 'who is wrong' rather than 'what is wrong' attitude to the crisis in Nigeria.
Ordinarily, a sitting president can handle the impasse very easily and at no extra cost to himself, his party or the nation. One never failing way of accomplishing such transformation would have been a Government of National Unity with which he widens the social base of the regime, brings down the acrimony and associated tension and broaden the idea of closing the inter-subjective space he appears to be buying into in dealing with the current flare up in Plateau. Other than this, as the contention goes, it would be a miracle for the war on corruption conceived in terms of a binary narrative of saints and sinners not to turn out a case of curing the disease but killing the patient. Because, in a clash of 'fundamentalisms', a minor flash point can quickly transform into an all consuming conflagration. Can Nigeria, or its elite act responsibly and quickly to secure the country from itself, in accordance with VP's alert: "We can't afford to manage a religious crisis. No one can survive a religious crisis?"